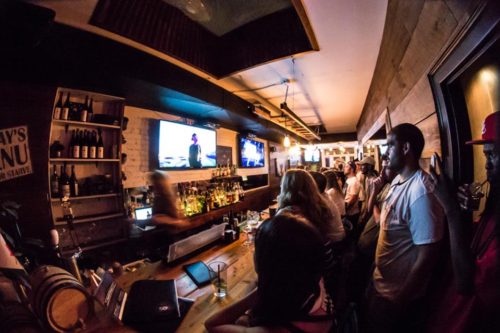 I honestly don't think I can fully properly put into words how grateful I am for last night. It's been a whirlwind of a year (or so) and to have so many people come out to support the movement… well it's incredibly heartwarming.
While I greatly enjoyed adventuring on the road for 5 months by myself, being able to come back to Toronto and share with the people I love, well that's just awesome. So THANK YOU. To every single person who came through last night and PACKED up H-Bar… Meant so much to have so much positive energy in the building, and I greatly appreciate all the good peoples supporting the print work!! Stoked to do this again! 😉
And much respect to Sean Tungz Twisted for capturing these photos!
The Full "Beautiful Escape" Documentary will be online Tuesday!
– Solo